Greetings!
I hope you are faring well this Taurus Full Moon. It has been very invigorating and powerful for me!
If you are Empathic or developing your intuitive clairsentient gifts for Healing then check out our May 11th Spirit Circle.
DISCOVER THE MAGIC OF CRYSTAL CHAKRA ENERGY HEALING
Do you often ask yourself, "What's my purpose?" or "How can I lead a more soul-filled intuitive life?"
Are you sometimes filled with anxiety, stress, overwhelm or confusion when making decisions?
If so, then this transformational and highly energetic workshop may be for you!
Crystal Chakra Energy Healing Certification Program
Saturday, May 11, 20199:00 AM to 3:00 PM
Facilities Venue: Journey's Holistic Therapy Center in Charlotte Hall, Maryland 20622
RSVP by May 9th and receive $100 discount on this fun and informative class!
https://www.meetup.com/spiritcircle/events/259851212/
In our morning session you'll discover:
- How to connect to your 7 main chakra centers: Root, Sacral, Solar Plexus, Heart, Throat, Third Eye, and Crown Chakra
- Understand the different powers of healing crystals by their color, vibration, and energy
- Which crystals are best for attracting money, healing relationships, creating possibilities, and awakening to your spirit guides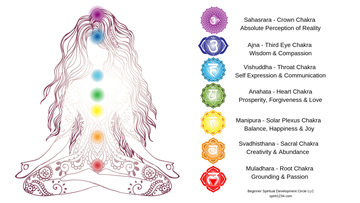 In the afternoon we will:
- Dismantle the barriers created by self-limiting beliefs through chakra balancing so you experience the flow of your energy and awaken your true inner-self
- Learn a special healing process to detect where your energy may be blocked and how to release your intuitive powers
- Discover how to protect your energy before entering public places or difficult situations- Special healing techniques that you can use for yourself and others
- And much much more!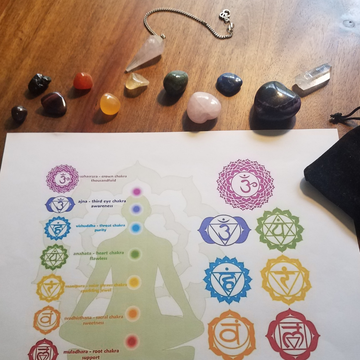 - Leave the Meetup feeling renewed, re-energized, and inspired to recognize the healing power of chakras & crystals, and live a life you love!
RSVP on Meetup by May 9th for Early Bird Pricing!
https://www.meetup.com/spiritcircle/events/259851212/
Bring your crystals, a pendulum, yoga mat, blanket & pillows for comfort and plenty of water for hydration.
We will take a lunch break mid-day for you to recharge and refuel!
For more upcoming Spiritual Development Circles check here:
https://www.meetup.com/spiritcircle/events/
Here's to your Spiritual Health and Wellness.
I look forward to seeing you again soon!
With Love & Light,
Regina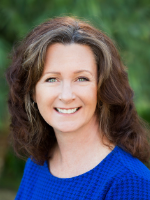 For more spiritual books and resources mentioned in our Spiritual Development Circles, check out https://spirit1234.com/books/.
There are also a few spots left in May for $5 dollar Psychic Readings and Oracle Activations. https://beginnerspiritcircle.as.me/psychicReading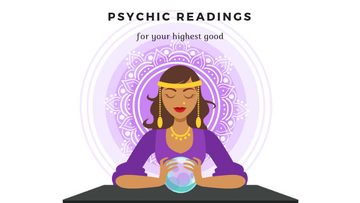 Join Our Private Facebook Group at:https://www.facebook.com/groups/beginnerspiritualdevelopmentcircle